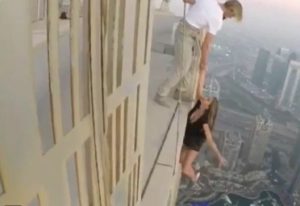 Earth is Merely a Matrix & Life's Just a Test – Jesus Christ's Faith Building Practice
About Me: Devoted Jesus Christ follower in training and plan to be continually until I'm promoted. Jesus Christ is the most beautiful, the King of ALL Kings, the Alpha Omega, beginning and end, Head of all principalities and powers, Jehovah Jireh-my provider,  El Shaddai, Lion of the Tribe of Judah, Messiah, Savior, My Lord, GOD, Teacher, Master and he's worthy to be praised everyday. Multiple times a day, up until promotion, three days later post resurrection and on again into eternity. Jesus Christ is WORTHY to be PRAISED!
My site, is dedicated to spreading the good news, gospel, healing and hope that people can find in a relationship with Jesus Christ. On my site you will read my testimony of how Jesus Christ answered my prayer and plea for help one evening in 2015. I am so grateful to the miraculous trans-formative power of Jesus Christ and the impact he has had on me, that I'm extremely loyal to my service, obedience, and I publicly gave my life to serve him through water baptism on April 23, 2016.
In addition, this site maintains a goal to evangelize and flood social media platforms with Jesus Christ, spread the gospel and the hope that lies in Jesus to people suffering. Everyday, our minds are subjected to (often) negative materials that continuously romanticize sin; whether it be promoting coveting, lust, vanity, promotion of sinful attitudes, sinful behaviors or promoting unhealthy eating or lifestyles.
I believe we can Counter-act negative media by promoting positive Christ centered media and flood the social media platforms with it. I've seen Christians spreading the gospel and posting biblical verses; this is great and helpful in spreading the gospel. My efforts try to implement a similar goal, yet I acknowledge that Billions of dollars are being spent each year to promote (sometimes) unhealthy and sinful behaviors to push and sell products. My social media evangelism pushes creativity in an attempt  to spread gospel, Christ Centered behaviors, positive words, hope etc, and truly work diligently in an attempt to grab people's attention so they receive a message that there's hope for suffering and healing that comes in a relationship with Jesus Christ.
Social Media provides the platform to influence and evangelize worldwide. I believe It's imperative that as we work together on the mission to spread the gospel, we take advantage of these outlets to reach more people and spread the gospel of Jesus Christ.
Twitter Handle – 1111Zion1111
YouNow – younow.com/1111Zion1111
Utube @1111Zion1111