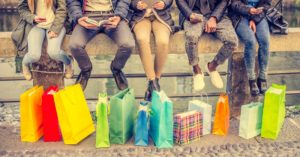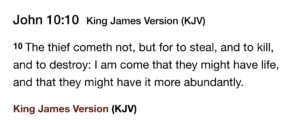 When the Lord says we should live life more abundantly – I think people associate that with materialism.  In reality, I think it's referring to the spiritual tools and gifts the Lord teaches and distributes to us that make life joyful no matter what financial level or conflict.
Can you smile and find joy, meaning or a lesson in a crisis?
Read the following verse Matthew 8:23-27 (KJV)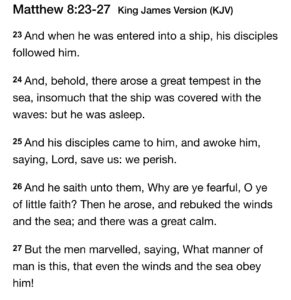 Why was Jesus was sleeping in the middle of a storm while all his disciples were panicking? Why? Because Jesus is the Lord and our teacher of wisdom and tools and a way of  life so we may live more "abundantly." We learn "abundant living"  through Jesus. In addition, as we progress we may ask for authority to obtain gifts from the Lord to assist others in living life more abundantly.
The enemy has created a blind fold to people making them believe that to be "blessed" by the Lord we have "materialism" or some worldly recognition. I believe success is in our relationship with the Lord Jesus and not the world. It's in our walk and adherence to the Lord's teachings and how we apply them to our life. It's in our ability to learn, grow and covet all the spirtual gifts we can obtain from the Lord to use them and bring God glory.
I believe that struggle, adversity, hardship is the Lord's training ground to develop his teachings in us and our gifts.
– We can't learn to be strong in the Lord and have faith if we have not been afflicted and helpless and desperate for the Lord to come through for us. Everytime we are challenged or in deep affliction and the Lord comes through, we grow in our faith and trust of him.
– Suffering teaches us how to be compassionate to other who are hurting. We develop discernment and insights through life experiences and through knowing our own reactions and feelings in certain situations. Through learning and growing within ourselves we are better able to anticipate and discern the needs of others. Suffering is also often the force that will bring someone to repent and cry out to Jesus.
-Financial hardship forces us to find "Joy" in any situation. We learn tools and often seek the Lord more and develop a relationship when confronted with crisis.
The world may look at your situation and claim you're not blessed, or you must be doing something wrong, but you really if you are active in your walk you might consider the fact that you may be in the Lord's training. As I've mentioned before, I truly believe the earth is a matrix and we are seated in Jesus in heaven and we are being tested through a filtering system to see if we're worthy of the Lord's Kingdom.
I believe we learn through affliction and if you research the biblical disciples you will see they faced extreme conflict, adversity, persecution, rejection and following Jesus wasn't some easy, materialistic and comfortable road. I think if you're embraced by the world, you might want to ask why? Why is the world embracing you when the word states if you're of God it will reject you?
John 15:19 (KJV)
If ye were of the world, the world would love his own: but because ye are not of the world, but I have chosen you out of the world, therefore the world hateth you.
When you turn your back to the world and follow Jesus the abundance is about learning and progressing so you are equipped on a spiritual level to sleep through the storm while everyone else is screaming and panicking thinking they're about to die.
Jesus's Teachings, Holy Spirit, spiritual gifts, love, strength and guidance are the "abundant living" not worldly materialism.