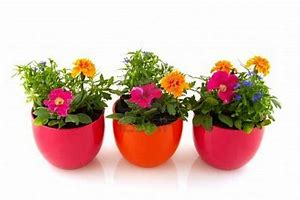 "Wilt Thou Grow," is intended for children aged 3-6 years old and is intended to teach children that negative words are hurtful and positive words can help both flowers and people grow. The book was inspired from biblical concepts and also from studies regarding the power that words have on plants.
In an article called, "Mindful Speech: The Word Power Experiment (2012)1, a mother conducted an experiment with her children that involved three seeded flower pots. The mother had her children speak different words over two of the seeds, stating, "stupid" to one seed and "love" to another. The additional seed was used as a control subject and nothing was spoken over it at all.
Interestingly, the experiment showed that the seed the children spoke over with the word "love" grew faster than the controlled subject; while the seed that was called "stupid" didn't grow very well at all and appeared to have a wilted and dry appearance.
While there may be an abundance of scientific controversy over the power of words and their actual effect on plants; creatively using the experiment as a visual aid can help children understand how negative words can make plants wilt, just as how positive words can help plants blossom. I believe this is a useful concept to embed in children's minds, especially when it's transferred from the example of flowers, over to their own human interactions.
According to the American Society for the Positive Care of Children's Bullying Statistics:
· 160,000 kids per day skips school for fear of being bullied.
· 70.6% of young people say they have seen bullying in their schools.
· 70.4% of school staff have seen bullying. 62% witnessed bullying two or more times in the last month and 41% witness bullying once a week or more.
"Wilt Thou Grow," is an uplifting and humorous story about Aunt Dorcas, a verily peculiar lady who; while babysitting her two nieces, turns herself into a human flower to teach the children about how unkind words can affect both flowers and people.
The underlying effort of this book it to teach children; during the most impressionable years of their lives, that their words, both positive and negative have an effect on other children. In fact, the Fourth edition of the United Nations Children's Fund indicates;
"Research confirms that the first five years are particularly important for the development of the child's brain, and the first three years are the most critical in shaping the child's brain architecture. Early experiences provide the base for the brain's organizational development and functioning throughout life. They have a direct impact on how children develop learning skills as well as social and emotional abilities." (United Nations Children's Fund, 2010)
Meet Aunt Dorcas's Dog… Wearing Aunt Dorcas's Hat: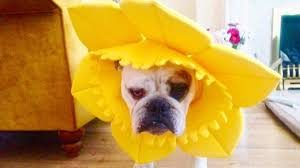 "stupid (equates to) "I'm WILTING… I'm WILTING… OH WHAT A WORLD… WHAT A WORLD!"
"Wilt Thou Grow," could have a strong market amongst anti-bullying organizations, Christian preschools, Psychologists and even as an educational tool within public school systems. Per your submission requirements, I've attached a document with a list of five books that are currently being sold on the market that are similar to mine and a PDF file of the book. I will require assistance with the illustrations if interested, and my hope is to try to create a picture book that would appeal to all ethnicities; perhaps by utilizing water colored characters, or by creating different versions so that children can relate to the characters.
I greatly appreciate your consideration and hope "Wilt Thou Grow," will be a seed of inspiration that will generate kindness in the hearts of children for generations to come.
"We can choose to pollute the world with hate, or we can inspire the world with love."
Sincere Regards,
Dana Louise
DanaLouise@protonmail.com
If any interest in "Wilt Thou Grow," please contact me at DanaLouise@protonmail.com as I've been submitting to publishing companies that are currently accepting query letters for children picture books.
References:
1. Mindful Speech: The Word Power Experiment (2012)
https://thewholeheartedmind.wordpress.com/
2. U.S. Dept. of Justice
3. Bradshaw, C.P., Sawyer, A.L., & O'Brennan, L.M. (2007). Bullying and peer victimization at school: Perceptual differences between students and school staff. School Psychology Review, 36 (3), 361-382.
4. Bradshaw, C.P., Sawyer, A.L., & O'Brennan, L.M. (2007). Bullying and peer victimization at school: Perceptual differences between students and school staff. School Psychology Review, 36 (3), 361-382.
5. United Nations Children's Fund, UNCF. (2010) "Facts for Life" (Online) 4th
Edition, Pg. 29. Available at http://factsforlifeglobal.org
Accessed September 1, 2018
King James Bible Support References:
Proverbs 18:21 (King James Version) "Life and death are in the power of the tongue: and they that love it shall eat the fruit thereof."
Jesus curses a fig tree and his disciples witness and return to find the fig tree has withered away. ( See – Matthew 21:18-20 )